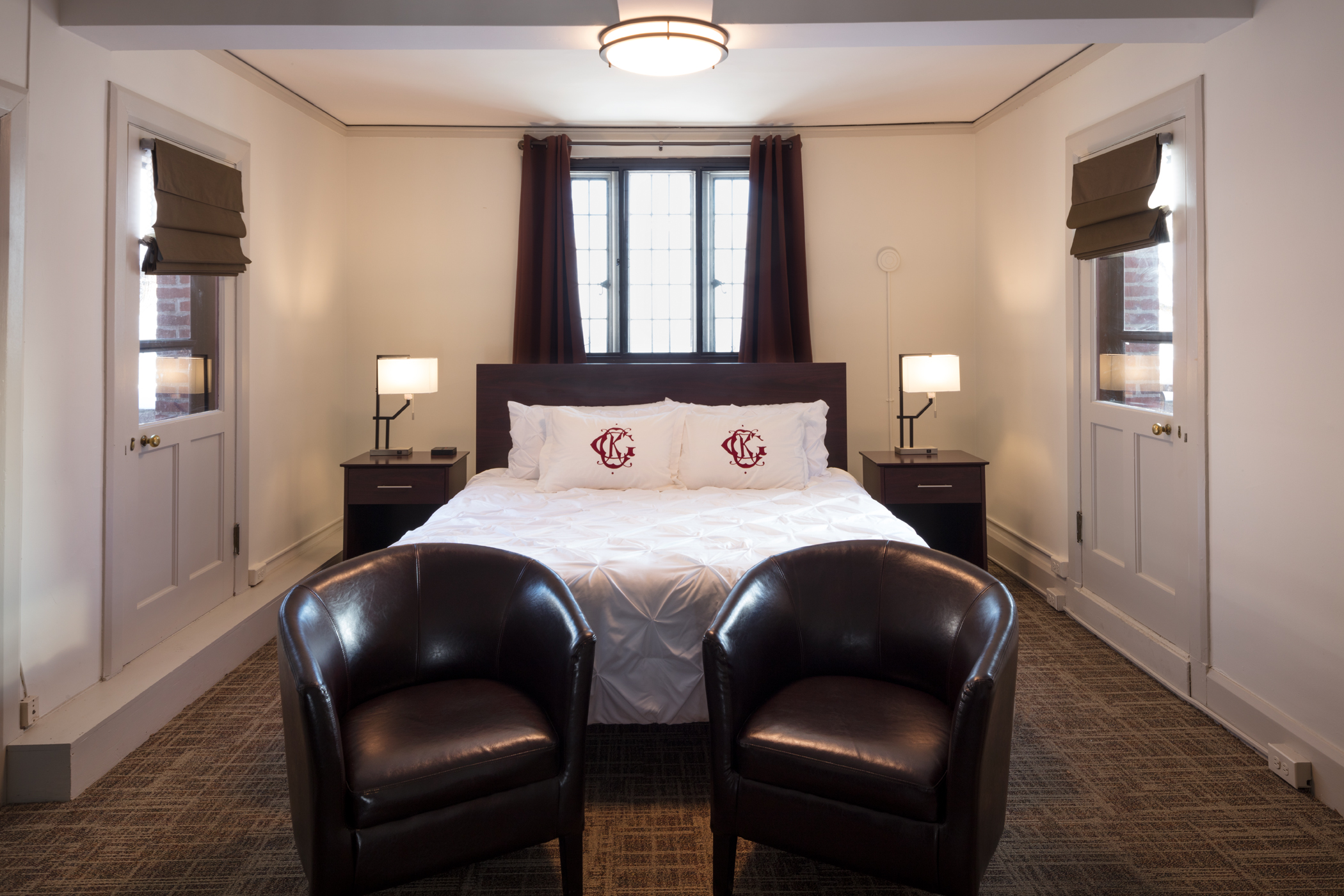 Overnight Guestrooms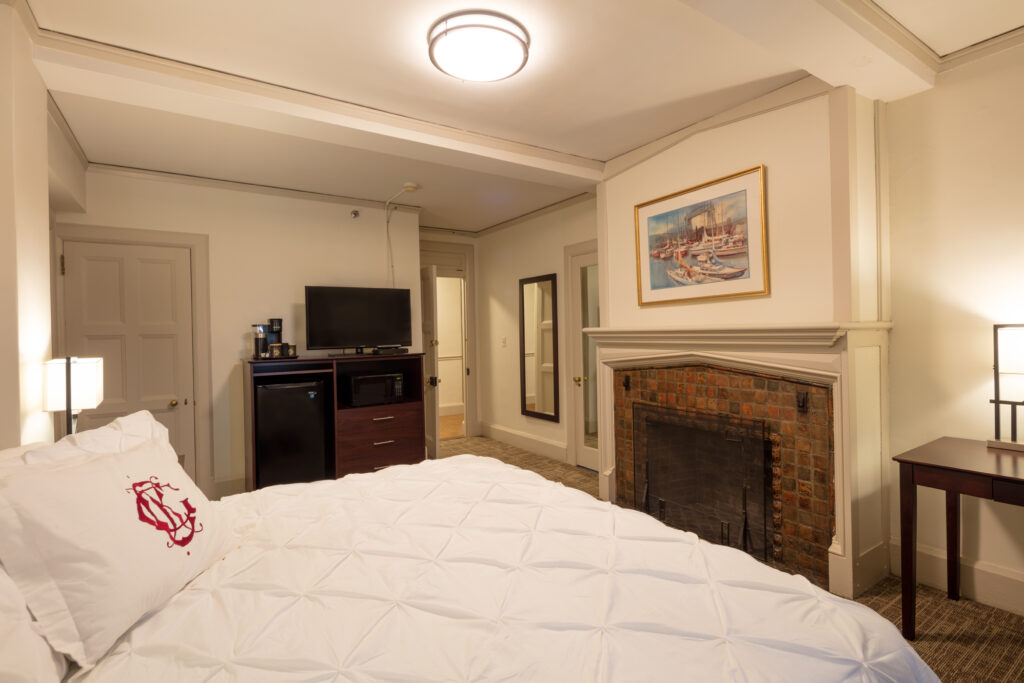 Rooms
Stay a While
Having an event? We invite you to stay in one of our nine guest rooms, available for you and your guests to enjoy.
Amenities
Each of the nine guest suites feature a Keurig coffee machine, stainless accessories, two large flat screen televisions, and terrycloth robes. Special attention is given to the linens and bedding. Each bed features four hypoallergenic down pillows, high thread count linen sheets, and a luxurious duvet. Each suite features a desk, universal electronics charging station, ample closet space, a microwave, refrigerator, one touch concierge service, and beautiful views of Lake Superior and the Duluth downtown.
Conveniently located in the heart of the city the KGC suites offer an alternative to crowded tourism driven hotels. Travelers will revel in the unique offerings of each suite, which may include private terraces or fire places, all in a quaint, quiet, private setting.
The suites at the Kitchi Gammi Club are available for booking by KGC members on behalf of their family and business partners all year around, including holidays.